Want to make your kitchen operations more efficient? Setting up a kitchen printer can be a great way to make your kitchen workflow more streamlined and reduce the chances of errors when fulfilling orders.
Before adding a restaurant kitchen printer, one of the first decisions you'll need to make is selecting the right type of printer. Different types of printers are available, and you need to ensure your chosen printer works seamlessly with both your WooCommerce restaurant website and physical point of sale (POS) system.
In this post, we'll look at the best type of printer to use in your restaurant kitchen, and how to integrate it with both your POS system for in-person orders and your website for online orders.
Why do you need a restaurant kitchen printer?
The ability to print receipts directly to your restaurant kitchen provides distinct advantages:
Improve order accuracy
Printing receipts directly from your point of sale system and website to your kitchen removes the need for your restaurant staff to manually relay the order, reducing the chance of human error. Printed receipts also serve as physical documents you and your customers can use to check that every part of the order is exactly as requested. This ensures customers get what they ordered, avoiding the need for unnecessary refunds or, in the case of restaurants that offer delivery, sending out additional drivers to replace incorrect items.
Improve restaurant efficiency
Printing receipts directly to the kitchen doesn't only reduce the chance of human error as already discussed – it also makes your entire kitchen operation much more efficient. If you print a receipt directly to the kitchen as soon as an order is placed, your kitchen staff can get to work on it right away, reducing wait times for your customers. Customers who use an automatic printing solution can improve this efficiency further, with restaurant owners reporting increased staff productivity of as much as 30%.
What type of printer should you use for printing receipts to your kitchen?
Choosing a printer for printing receipts to your kitchen can seem like a daunting process. Naturally, running cost, speed, and reliability are important, but you also need to consider practical concerns such as the size of the printer and how it will connect to your POS system and website for online orders.
For a number of reasons, thermal order printers are the industry standard for both front-of-house and kitchen printing:
Cheaper to run: Thermal printers are much less expensive to run than digital printers, especially for higher order volumes, as they don't require expensive ink cartridges, just thermal paper (commonly referred to as receipt paper).
More efficient: Thermal receipt and label printers are significantly faster to operate than both standard digital printers and impact printers like dot matrix models, allowing you to print high-quality order receipts at a high speed and improve your kitchen efficiency.
Less prone to breakages: Thermal printers are generally less complex than digital printers and impact printers, and less prone to mechanical failures. This means less maintenance is required to keep your kitchen printer running and you can be more confident that it won't break down during a busy period!
Compact: Thermal receipt printers are generally much smaller than a typical digital printer, which makes them ideal for smaller kitchens. They're particularly well-suited to quick service or busy restaurants with multiple points of sale or kitchen stations.
When looking for a kitchen printer, you need to ensure that it will work with your POS system. It's therefore important not just to choose the right printer for your restaurant kitchen, but also the right restaurant POS system.
What restaurant POS system should you use?
The type of restaurant POS system you need will depend on the requirements of your business. If you run a restaurant that accepts orders online (e.g. for collection or delivery) and at your physical premises, it makes sense to use a POS system that works well for both – for example a WooCommerce POS system.
A WooCommerce POS system makes it much easier to consolidate your online and in-person orders in one place. This helps to avoid issues associated with having different systems for your online and in-person orders, providing various benefits to your restaurant, including:
Lower operational and maintenance costs
Fewer systems to learn, manage, and troubleshoot
No more integration issues resulting from using disparate systems
Better customer and stock data management across different channels
Better analytics and data reporting
Using WooCommerce for both your online orders and POS system also gives you access to the range of versatile add-ons and integrations available through WooCommerce. For example, you can improve your online ordering experience for customers using a plugin such as Pickup Delivery Scheduler from BizSwoop, which allows you to add extra collection/delivery options to your WooCommerce checkout.
With Pickup Delivery Scheduler, you can add options for delivery/collection during pre-assigned slots, and show or hide delivery/collection options based on predetermined delivery zones. Your customers enjoy the flexibility to have their orders delivered/picked up at their preferred time. You can display options relevant to each delivery zone and set the right expectations among customers placing orders online.
When it comes to choosing a WooCommerce POS system for your restaurant, Jovvie is a top choice. It comes packed with features to ensure a smooth restaurant sales experience whether in a brick-and-mortar establishment, online, or on the go:
Sync your online and in-person orders: Jovvie allows easy inventory synchronization between online and in-person sales, ensuring that you have a clear view of stock and can ensure you never run out of key ingredients during a busy shift.
Avoid clunky POS hardware: Jovvie works with your existing computer or laptop through all major browsers, as well as your iPad, tablet or phone (iOS or Android), meaning you don't need to invest in expensive hardware to start selling.
Works seamlessly with BizPrint: Jovvie is a sister plugin to BizPrint, our recommended solution for setting up automatic order printing within your restaurant. Whenever an order is placed through Jovvie, you can trigger BizPrint to automatically print a receipt or order confirmation. Best of all, if you sign up for Jovvie, you get 3 months of any BizPrint plan for free!
Unlimited registers, locations, and users: If your restaurant has multiple locations, or you want to set up several cash registers within your restaurant to accommodate faster service, Jovvie has you covered. You can set up unlimited locations, registers, and users with a single Jovvie license, and can even set up self-service checkouts using Jovvie's kiosk mode.
Jovvie is compatible with thousands of WordPress plugins. If you're using several other WooCommerce plugins, you won't run into issues with your website after you've installed Jovvie.
How to print receipts from your POS system or WooCommerce website to your restaurant kitchen?
WooCommerce doesn't have innate functionality to print orders, but you can set up instant printing using our recommended restaurant printing solution, BizPrint.
BizPrint is an all-in-one printing solution for WooCommerce. It is designed for the modern WooCommerce website and savvy restaurant owners looking for a simple and effective order management solution. Key functionalities of the plugin are summarized below:
Auto-print receipts in near real-time
BizPrint enables you to automatically print receipts the moment an order is placed, removing the need for your staff to manually process orders. This helps to reduce wait times and ensures that your customers get their orders as soon as possible.
Use with your current printer
BizPrint is compatible with all printer models, including all of the major brands of thermal printers such as Epson, Star, and Zebra. It is perfect for a restaurant printing environment where thermal printing is the ubiquitous choice for both kitchen and front-of-house order printing.
Set up unlimited print stations
You aren't limited to printing order receipts to your restaurant kitchen printer. BizPrint lets you set up unlimited print stations. Install the plugin once, and connect the kitchen printer at all your restaurant locations via Bluetooth, Wifi, or a wired connection. As your printing needs increase, you can level up to a suitable BizPrint plan for cost savings.
Assign printing to individual kitchen stations
Using the product and category mapping add-on, you can configure BizPrint to print orders to the appropriate kitchen station(s). Your pizza station will receive a printed order for pizzas, and orders for drinks will go directly to the bar. There is no need for a member of your staff to relay different parts of an order to appropriate stations, saving everyone time and minimizing errors.
Get online orders out quickly
Run kitchens in multiple locations? BizPrint has you covered – using the dedicated shipping zones and methods add-on, you can configure the plugin to automatically print order receipts to specific printers based on the delivery or collection address for the online order. This means that you can always ensure the quickest and most convenient delivery/collection experience for your customers.
Create customizable receipts
BizPrint comes with a variety of customizable templates that allow you to include extra information on your order receipts. This is especially useful for receipts that are being passed to the customer during pickup or delivery. You can include business branding, details on promotions, or even a barcode or QR code that links customers to a feedback survey.
How to set up automatic receipt printing to your restaurant kitchen using BizPrint
BizPrint can print order receipts the moment you take an order at your POS or someone places it on your website. For this, you'll have to enable automatic printing. Follow the below tutorial to see how easy it is to set up printing on your restaurant kitchen printer with BizPrint:
Install BizPrint
Create your free BizSwoop cloud account to access BizPrint and all other plugins from BizSwoop. Once your account is activated, login and set up BizPrint on the local machine connected to your restaurant kitchen printer. Follow the quick start guide to have BizPrint up and running in a matter of minutes.
Add your kitchen printer to your network
As BizPrint works with all printer models, including thermal printers, go ahead and add all your restaurant kitchen printers in one go. There is no limit to the number of printers you can add – BizPrint's pricing plans are based on the number of prints, not the number of stations.
Customize your receipt template
Choose the order receipt template. By default, this can include your business information, your customers' billing details, shipping method, and order type (pickup or delivery). You can easily add extra information by customizing the receipt template, as you'll see below.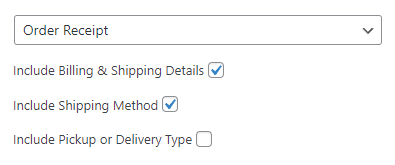 Customer receipts and invoices containing your logo, slogan, and promotional messages help your branding. Apart from your company name, information, and order details, add anything else you want to publicize in the footer information. The fields are editable, so you can add new information to reflect your branding strategy.
Set up mapping add-ons
If you have different outlets or multiple stations in your restaurant, set up product mapping add-ons to target printing to specific stations or locations to inform the designated chef to start preparing the order. The orders flow from your POS directly to the relevant station, removing the need for human intervention along the way.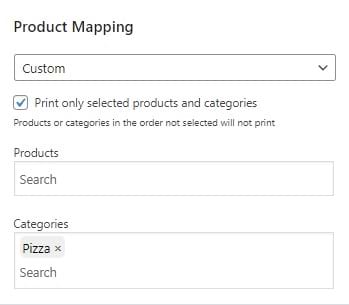 Enable auto-printing
You can set up auto-printing to trigger at a specific stage of the order fulfillment process. For example, you could print an order confirmation to your restaurant kitchen printer the moment the order is placed, then print a second receipt to the front-of-house when the order is ready for the customer.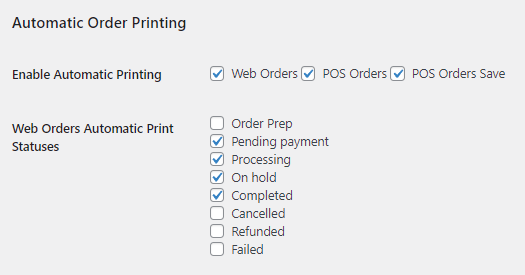 You can even set up custom order statuses using Flow Notify, another plugin from the BizSwoop suite.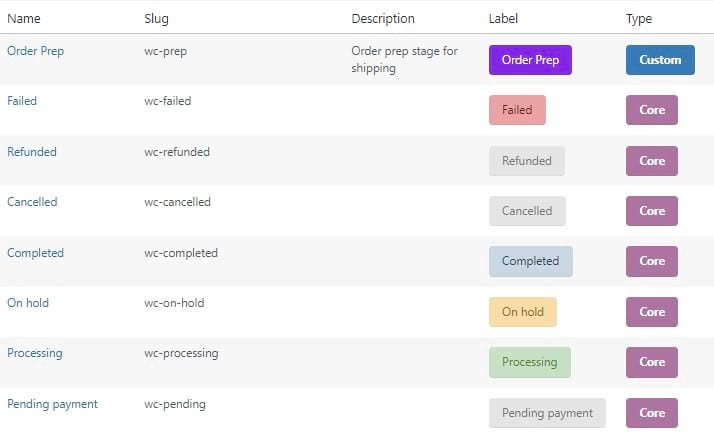 Build a smart restaurant ordering system with BizPrint
Printing receipts directly to your restaurant kitchen helps streamline order management. Automatic printing of receipts saves your staff time and eliminates unnecessary human intervention in sorting and relaying orders.
If you're yet to buy a restaurant kitchen printer, go for a thermal printer as it's faster, cheaper to run, and more reliable in a kitchen environment than a digital printer. As thermal printers tend to be more compact than other types of printers, they're space savers in smaller kitchens.
Online ordering surged during the COVID-19 pandemic, compelling restaurants to take online orders and offer delivery/curbside pick-up. Whether your business was already making online and in-person sales or has set up online ordering recently, you should consider using a WooCommerce POS system that allows you to manage your online and physical sales easily, and helps you to avoid the pitfalls associated with running disparate systems for your online and in-person orders.
Jovvie was designed to bring rich POS functionality to stores running on WooCommerce. As a POS integrating online and in-person sales, it is a valuable tool for omnichannel restaurateurs. The WooCommerce point of sale solution syncs your customers and orders automatically, allowing you to quickly extract insights into sales and customer loyalty. It integrates tightly with BizPrint, ensuring a seamless order flow from POS to the kitchen.
Connecting BizPrint to your restaurant kitchen printers brings the following benefits:
Automatic printing functionality
Unlimited print stations and dedicated mapping add-ons
Compatible with all printer models (no need to purchase additional hardware)
Customizable receipts at your POS printer to help achieve brand consistency
BizPrint isn't limited to printing receipts – it's a great solution for printing any documents that your business might need to run an efficient order fulfillment process, from picklists and packing slips, to shipping labels, delivery notes, and more. Setting up automatic printing of order receipts from your WooCommerce POS/website to your restaurant kitchen printer using BizPrint is straightforward. 
BizPrint is perfect for businesses of any size. It's available with scalable pricing plans based on the number of prints you require each month. So, it can grow with your business, always ensuring that your printing needs are taken care of. Why not test the plugin out and see if BizPrint is the right fit for your restaurant?