Picklists are a useful document for WooCommerce stores that store and maintain inventory anywhere from warehouses to fulfillment centers or even in the back of your storefront. However, creating and printing a picklist isn't something that's built into the core WooCommerce functionality. A plugin that generates and prints WooCommerce picklists is a useful tool to have.
In this article, we're going to explain how to generate and print a picklist for your WooCommerce products using BizPrint, an all-in-one printing solution for WooCommerce store owners.
What is a picklist?
A picklist or picking list is a document that plays an important role in e-commerce and fulfillment supply chains. It contains a list of all the items needed to fulfill a customer's order. Warehouse pickers use the picking list to quickly identify products and their quantities for packing and shipping out.
A picklist typically shows the product name, identifiers, and quantity. It may contain additional information such as the location of products within the warehouse and any custom shipping or packaging requirements.
How a picklist can benefit your WooCommerce store
The order fulfillment process begins soon after the picklist is generated. Here are the key benefits of creating and printing WooCommerce picklists.
Ensures an organized picking process by assigning orders to each picker so they have the next set of orders ready as soon as they're done picking an order.
Speeds up the fulfillment process, helping ensure that orders are received on time.
Acts as a central physical source of truth between store owners/managers and fulfillment center.
Provides greater accuracy in fulfillment by minimizing human error.
Allows warehouse pickers to distinguish between different product variations.
Simplifies the task of managing large numbers of SKUs.
Order picking accuracy and fulfillment speed impact profits and competitiveness
WooCommerce picklists help pickers confirm that they're picking the right product for the right customer from the right location. Without a picklist, a warehouse picker has a higher chance of picking the wrong product, which can lead to customer complaints and dissatisfaction.
This bad experience can motivate people to stop purchasing from retailers. Research finds that 67 percent of people see bad experiences as a reason for churn.
A slow picking process resulting from a lack of WooCommerce picklist generation and printing capability can lengthen order fulfillment and has been found to increase order abandonment. 38% of online shoppers will abandon their order if the delivery will take longer than a week. This is in contrast to just 8% who will abandon their order if delivery will take three days or fewer.
Delivery speed is a competitive advantage for e-commerce retailers. In this regard, Amazon has set the bar high – the e-commerce giant's total shipping time averaged under three days for most of 2019 while non-Amazon retailers averaged five days for that year. To match Amazon's delivery speed, retailers are working to build capabilities that offer two-day or faster delivery.
The speed of order fulfillment also matters for restaurants and physical retailers. Over 75% of shoppers state that queuing to pay for a product is the worst part of the in-store experience. Without waits, the total revenue generated by a restaurant would go up by nearly 15%. 
WooCommerce picklists become even more important as the number of SKUs you sell, the inventory volume you hold, and the average number of items per order increase. They are indispensable in controlling the number of incorrect orders going out every day. The resulting packing waste, extra shipping costs and return shipping costs – if borne by you – can drive up business expenses and lower your profits.
Order-picking accuracy is a metric for how effectively your processes result in correct orders. It was the most popular metric in the 2019 DC Measures annual benchmarking survey. Order-picking accuracy percentages of 99.8% were seen in best-in-class companies. Low numbers were indicative of a higher rate of incorrect orders being shipped.
The best solution for creating and printing WooCommerce picklists
WooCommerce doesn't contain features for creating and printing picklists natively.
BizPrint from BizSwoop extends WooCommerce functionality by having everything you need out-of-the-box.
Generating and printing WooCommerce picklists is quick and easy with BizPrint. It can supercharge the efficiency of your picking process – here's how.
With BizPrint, picklists can be sent automatically to the warehouse when an order is made. The WordPress plugin lets you print picklists in bulk rather than individually printing each order. WooCommerce picklists for several orders can go out at a time for smooth and rapid order fulfillment!
You don't even have to spend time manually creating picklists for each order. BizPrint has picklist templates that you can customize to suit the needs of your fulfillment center. Add or delete picklist fields to make selecting and compiling items easier and faster for your warehouse or fulfillment center staff.
Take a quick look at all the benefits of BizPrint for WooCommerce picklists:
Automates the printing process – you can print a WooCommerce picklist for fulfillment as soon as a customer completes a checkout!
Sends orders to multiple printer locations, including directly to the warehouse. It's perfect for your high-volume printing needs.
Can send specific product categories to specific printers. This is useful if a customer's order is split between different warehouses where different product categories are stored.
Doesn't require HTML – BizPrint allows customization of pickling lists with custom fields to include important elements like warehouse location, order number, and shipping requirements.
Can also print invoices, packing slips, and delivery notes, allowing greater control over the e-commerce supply chain, all within WooCommerce.
A Step-by-Step Guide to Creating a Picklist in WooCommerce
In a few steps, you can set up BizPrint and create a picklist for your WooCommerce orders.
1. Create a BizSwoop account.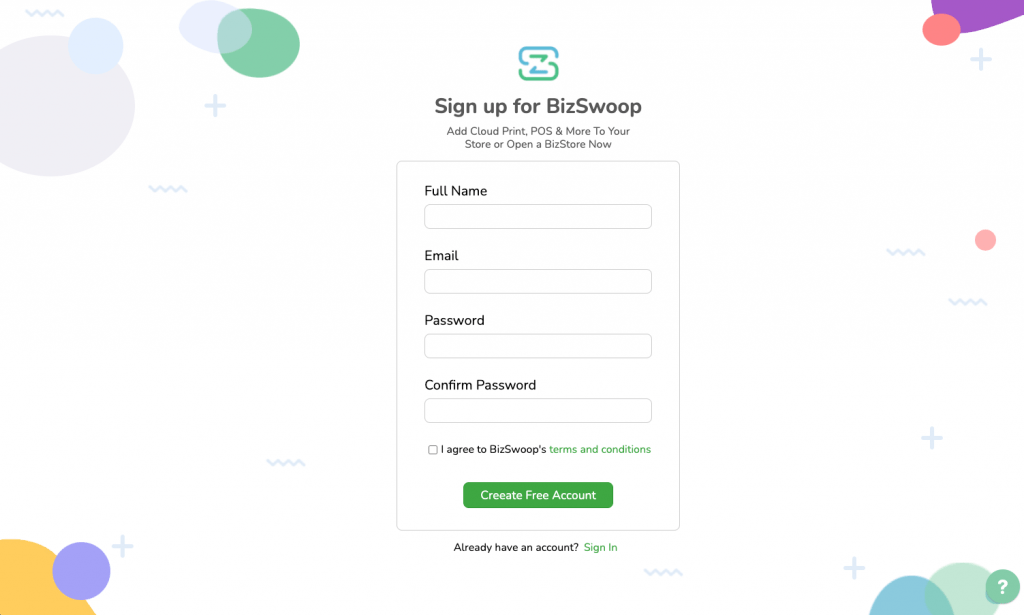 2. Install and set up the plugin using the BizPrint quick start guide. Connecting your WordPress website with your BizPrint account is straightforward.
3. Go to 'WooCommerce > Print Settings > Locations' and click 'Add New'.
4. Add a location title. For picklists that will be sent directly to a fulfillment center, this could be 'warehouse picklist'.

5. Select the printer you want to use. You will have connected your existing printers to BizPrint when setting up the plugin.
6. Choose a template in the drop-down box. The templates are customizable, so it's fine to pick 'customer receipt' or 'order receipt' for picklists. You also have the option of purchasing more templates. Custom templates can include any custom metadata associated with the order, including barcodes.

7. Check the boxes that are applicable to your picklist, such as 'include shipping method'.
8. In the 'appearance' panel to the right, use the different fields to input your picklist header and information. Use any of the fields to add information like product warehouse location, packaging information or picking requirements specific to the warehouse.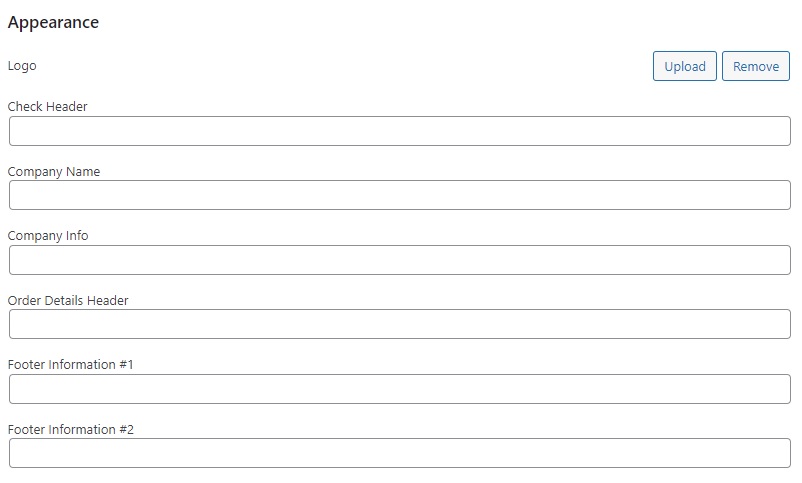 These fields are flexible, so use them to input information that's most relevant to your picklist! For further customization, you can even edit BizPrint templates with HTML, CSS and JavaScript.  
How to print a picklist directly from WooCommerce
1. Go to WooCommerce > Print Settings > General.
2. Click the checkbox to enable automatic order printing, which will print a picklist of your WooCommerce products immediately when checkout is completed. There is no better notification than your printing sending out a new order, for immediate processing!
You can also choose to print orders manually by leaving the box unchecked.

3. You can also set up Product Mapping, which will enable you to print different types of product categories for picklists at different fulfillment locations

4. You're done! Print picklists from your custom template directly to your chosen printer, whenever an order comes through, or manually in the 'WooCommerce > Orders' section of the Print Manager plugin. From this section, you can also take bulk actions, which will enable you to print multiple picklists in one go.
Improve Your Picking Process with BizPrint
Picklists are an important part of the order fulfillment process. They are necessary to reduce instances of wrong products going out to customers. They streamline and increase the transparency of order fulfillment from the store to the warehouse.
How you implement picklists for your online store can have a big impact on the accuracy and efficiency of your picking operation. The ability to create and print picklists for multiple WooCommerce orders with a few clicks boosts picking efficiency. You'll also want to include only those details on picklists that make picking more accurate and be able to do it as effortlessly as possible.
If you have fulfillment centers in multiple locations, you'll need WooCommerce picklists to be generated based on where the inventory is stored. You'll also want the flexibility to create custom picklists that help pickers distinguish between product variations and choose the correct products.
Unfortunately, WooCommerce doesn't offer picking list creation and printing out of the box. So, you'll have to consider a WooCommerce plugin that enables you to create an organized picking system and get the aforementioned benefits.
BizPrint is the best solution for printing WooCommerce picklists, providing benefits such as automatic printing when an order is made, custom picklist templates, and bulk printing. You can use the solution to print receipts, packing slips, proforma invoices, and delivery notes as well.