Are you looking to maximize the efficiency of your address label printing? There's a solution for that: auto-printing! Just configure once, and the labels will print out without even lifting a finger.
Being able to automatically print address labels helps accelerate order processing and WooCommerce shipping speed, which is a positive contributor to customer experience. This is important when you consider the impact of customer experience on the brand reputation and sales of your WooCommerce store.
In this post, we explore how you can easily set up auto-printing for WooCommerce print address labels functionality.
What are address labels? What are they used for?
An address label typically contains details of the shipping address for delivering a product, along with other information about the product or order. Address labels are used by ecommerce stores and delivery services that print out labels with the shipping address of the customer as an essential part of order fulfillment.
Address labels can be used for a variety of purposes. Apart from being used as shipping labels for orders placed online, they can also be created for orders placed at a physical point of sale (POS) that then need to be shipped to customers.
With WooCommerce address labels, stores can easily identify where they need to send packages. This helps plan order fulfillment in an informed manner. For example, if you need to deliver a package to a customer in a distant geographical location, you may wish to expedite picking and packing immediately.
On-time or faster deliveries will keep you in customers' good books and help earn repeat and new business. Research shows that 36% of customers will share their experience with others, while 72% of people that have a positive experience will share their story with six or more people.
The average cost per failed delivery incurred by U.S. retailers was over $17 per instance in 2020. In addition, accurate address labels are vital to ensure that packages go out to the right customers and on time, thereby helping ensure a consistently good order delivery rate. With WooCommerce print address labels functionality, issues with correctly identifying customers' locations are less likely to arise. This could translate to a better first-attempt delivery rate (FADR) and reduce the costs involved in executing multiple deliveries for the same order.
Address labels also find use for other forms of customer or business communication. If you're mailing bills to clients, you'll appreciate being able to quickly print address labels for pasting on envelopes. WooCommerce print address labels functionality will also be welcome when you need to send packages with documents or gifts out to business partners.
How can you create and print address labels from your WooCommerce store?
There are many ways to print labels with WooCommerce. You can manually print addresses as labels when you receive orders from your WordPress admin dashboard. Or you could connect your store orders with Google Sheets and then manually format and print shipping labels for all orders at the end of the day. However, these are effort-intensive, expensive, and don't offer the flexibility for customization.
A plugin is a better and easier solution to gain WooCommerce print address labels functionality. BizPrint is a native WooCommerce solution that makes order processing more swift, simple, and accurate, and one of the ways it achieves this is by enabling instant printing of orders placed online or at a POS checkout.
BizPrint eliminates cumbersome manual printing by enabling auto-printing for your web and/or POS orders on your existing printers. In other words, there's no need for any new equipment to enable WooCommerce print address labels functionality.
BizPrint is easy to set up and use, requiring no PHP/CSS knowledge or technical background. You can set up auto-printing for multiple printers at multiple locations and use bulk actions to print multiple shipping labels at a time- making it easy to run and grow your business. BizPrint is scalable, growing with you and within your existing infrastructure! It is the 'WooCommerce print address labels' solution to use to make your restaurant, retail store, or fulfillment station workflow more streamlined than ever!
BizPrint allows you to customize your address labels. This includes adding order details, shipping address, company policy, shipping method, and other information. You can add branding elements and also set font size.
Steps to use BizPrint to automatically create and print address labels
Connecting your WooCommerce store to BizPrint, and configuring address labels and printing jobs is simple and doesn't involve many steps.
Here's a quick look at how you can go about automatically creating and printing address labels using BizPrint.
1. You'll first need to choose your BizPrint plan. BizPrint has a range of flexible plans designed to suit the requirements of businesses of all shapes and sizes.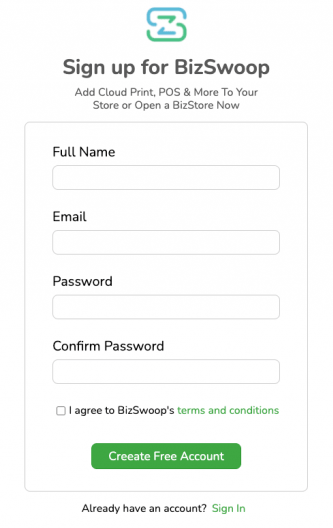 2. Once your account is active, you can connect BizPrint to your WooCommerce website using this quick start guide. As a part of this, you will set up printing stations that will fulfill print jobs ordered from the devices at your POS, fulfillment station, or other location.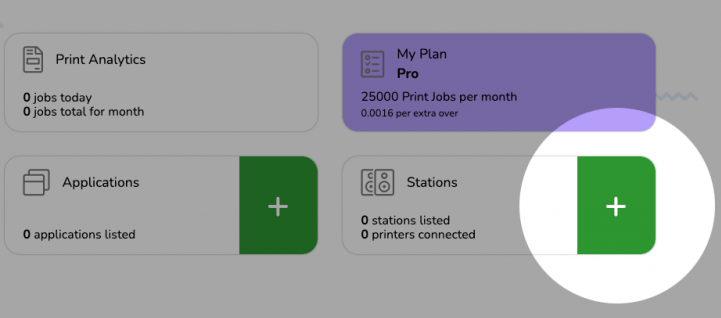 3. Next, configure the plugin to print address labels. You can choose one among the pre-built templates from BizPrint for your address labels. The templates have fields that can be adapted to different kinds of business documents, including address and shipping labels, delivery notes, packing slips, and others. You also have the option to purchase a custom template.

4. Add brand elements like company name, shipping policy, a note for customer feedback, and any other information you'd like your customers to know.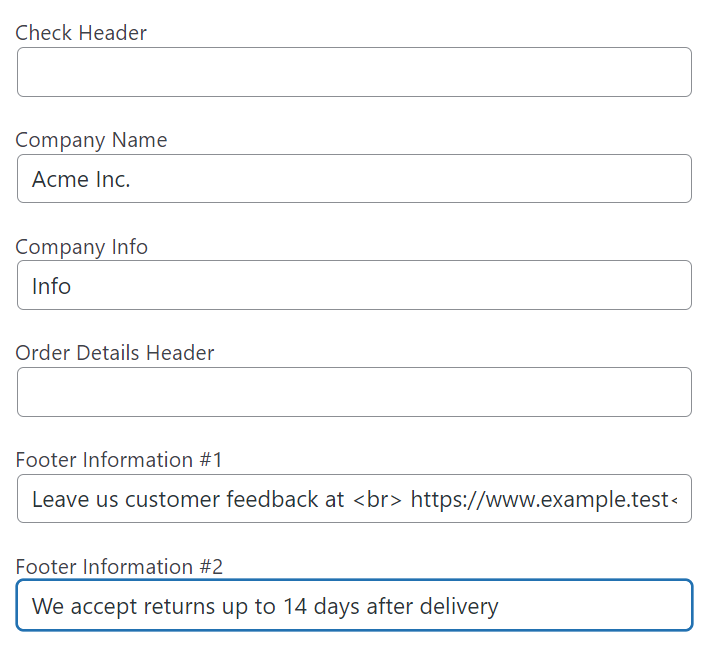 Further customization is available in terms of the font size, weight, and output (HTML or plain text).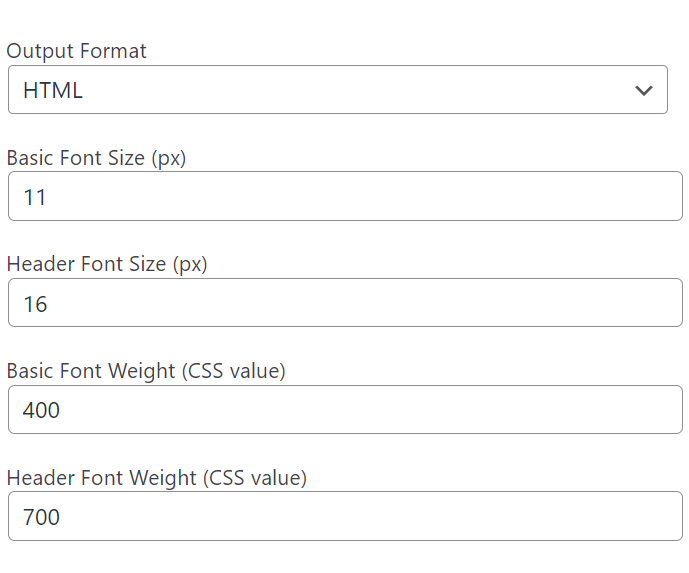 5. Next, you can look at configuring prints based on whether the order is placed online or at your physical point of sale.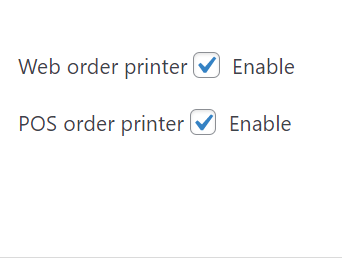 6. Click 'Add New' to set up multiple printers at multiple locations, such as your POS station, fulfillment station, logistics station, or other specialized location. BizPrint is truly a feature-packed 'WooCommerce print address labels' solution.

At this point, you can easily configure product and category mapping to print locations for optimal workflows. For this, you'll need the Product Mapping add-on, which allows you to select products and categories to print for only specific locations.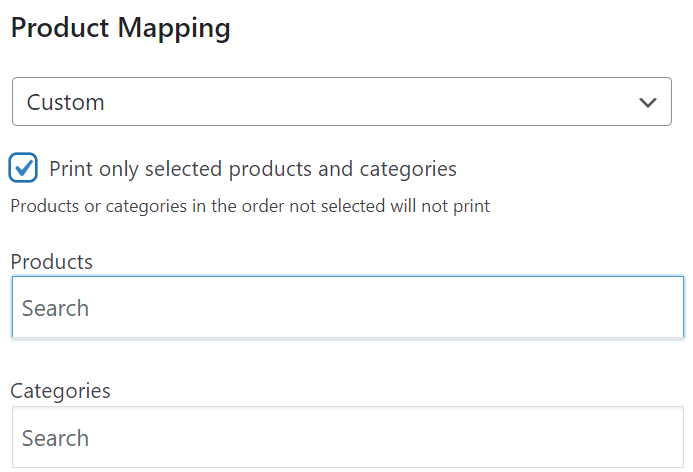 BizPrint brings WooCommerce print address labels functionality and supports your business growth
Address labels help you organize your WooCommerce orders and shipments, contribute to accurate and successful deliveries, and are needed to send packages via USPS/FedEx or envelopes to various business stakeholders as and when needed.
Auto-printing address labels will give you back hours of your time every week for higher-value tasks. The best WooCommerce print address labels solution is BizPrint – here's a look once again at the benefits of using this plugin.
Your address label is the physical representation of an order, with all the details required to process and deliver orders to customers. It can contain key information apart from the shipping address, to make deliveries seamless. By creating accurate address labels, you're unlikely to ever miss an order or suffer a high order failure rate or low FADR.
As the plugin enables you to print orders at multiple locations, you can drastically reduce your order processing times. With the right add-ons and integrations, you can also configure orders to only be taken during certain time slots, with specific delivery options.
BizPrint works seamlessly with any printer (including thermal printers) so there's no need for any new equipment! So long as you can connect it to your Mac/PC/Linux/Raspberry device, you can enable WooCommerce print address labels functionality on your existing printer model(s).
BizPrint is native to WooCommerce and is an end-to-end solution, which eliminates the need for third-party WordPress plugins or any other tools, which alternative solutions require.
You can create customized shipping labels, receipts, invoices, packing slips, and delivery notes using BizPrint.
Sign up with BizPrint to get started with printing invoices, orders, and other transaction documents. See how the solution saves you time and makes your order processing workflow more nimble.