Looking to improve your delivery accuracy? Adding shipping labels to all your orders can go a long way. The information on a shipping label helps ensure that the package gets delivered to the right address, on time, and in good condition. Upon delivery, the label confirms that the contents of the package match the customer's order.
All major shipping carriers offer online services which you can use to create shipping labels. However, they're more suitable for small order volumes. As your WooCommerce store sales grow, you want to have the flexibility to create and print shipping labels efficiently in-house. And you can do so easily using a WooCommerce label printer plugin. BizPrint is ideal for this job, allowing you to add detailed information to shipping labels and print labels from customer orders to help speed up order fulfillment.
In this post, we take you through the steps of setting up and printing WooCommerce shipping labels using BizPrint. But first, let's discuss the role of shipping labels in optimizing order fulfillment.
What are shipping labels and why do you need them?
In the eCommerce industry, shipping labels are integral to inbound and outbound logistics. All major shipping carriers, including USPS, FedEX, DHL, and Canada Post require shipping labels to process deliveries. It gives them the information they need to ship packages in a safe way to the right addresses in the expected time.
Typically, a shipping label will include information such as:
Delivery and return addresses
Shipping method
Tracking information
Barcode (which can be scanned to give more information about the package)
Weight, and other information about the package contents (e.g. if the package is fragile)
A clear shipping label prevents a package from being delayed, delivered to the wrong address, or lost, all of which can cost you money, time, and effort in tracing the lost order. When an item is lost or misdelivered, you lose money on the product and shipping. In fact, the cost of replacing the order and shipping it once again represents one of the more significant costs for an eCommerce business.
Shipping labels can also act as a marketing tool for your business. Producing customized labels is a great way to make your business look more professional, which can help to increase customer loyalty and recommendations.
A WooCommerce label printer is useful in creating shipping labels tailored to your business requirements. Apart from adding essential information, you can add more details such as shipping method (e.g. standard USPS shipping, DHL Express, and so on).
How do you print shipping labels for your WooCommerce orders?
WooCommerce doesn't have native functionality to auto-print shipping labels. Fortunately, there are many plugins available to print shipping labels from your WooCommerce orders page. But many of those WooCommerce printing plugins have limited options for customization, aren't compatible with a wide range of different printers, or require quite a bit of manual work from your side. For these reasons, we recommend BizPrint to store owners.
BizPrint is an easy-to-use, reliable solution for generating and auto-printing shipping labels, receipts, invoices, packing slips, and more. As a WooCommerce label printer, it stands out from other plugins for a number of reasons:
Auto-printing functionality: BizPrint can save your fulfillment team time and money by automating the process of printing your shipping labels and other fulfillment documents. Whenever a customer places an order, or whenever that order reaches a pre-determined order status, BizPrint will automatically print a shipping label directly to your chosen printer. Fulfilling orders from multiple different warehouses? No problem – with BizPrint's dedicated mapping addons, you can even print orders for specific products, categories, or shipping methods to pre-set locations in real time.
Supports all printer models: The WordPress plugin works with any printer that can connect to a PC, Mac, or Linux device and has a supported driver. This means that you won't need to invest in any expensive hardware to get started with BizPrint. It also works with all of the top thermal printer models (Epson, Star, and Zebra), which are the typical choice when it comes to printing shipping labels, especially in higher volumes.
Custom templates: BizPrint comes with a variety of custom print templates, with more being added all the time. This not only allows you to include detailed information on your shipping labels (e.g. returns policy, tracking information, details about the product such as 'fragile' or 'flammable') but also allows you to add a barcode using WordPress hooks and filters, which can link to more information about the delivery. If you're looking for something more specific, BizPrint can even create bespoke templates for you.
Step-by-step tutorial on printing shipping labels with BizPrint
Follow these steps to set up a WooCommerce label printer for your store:
1. Install and activate BizPrint

Follow BizPrint's quick-start guide to:
Create your BizSwoop account
Set up a printer station
Download BizPrint on your desktop or mobile device
Connect your website with the WordPress Print Manager plugin
Add printing locations (your warehouse/fulfillment center/store) and select printers
2. Create a Shipping Label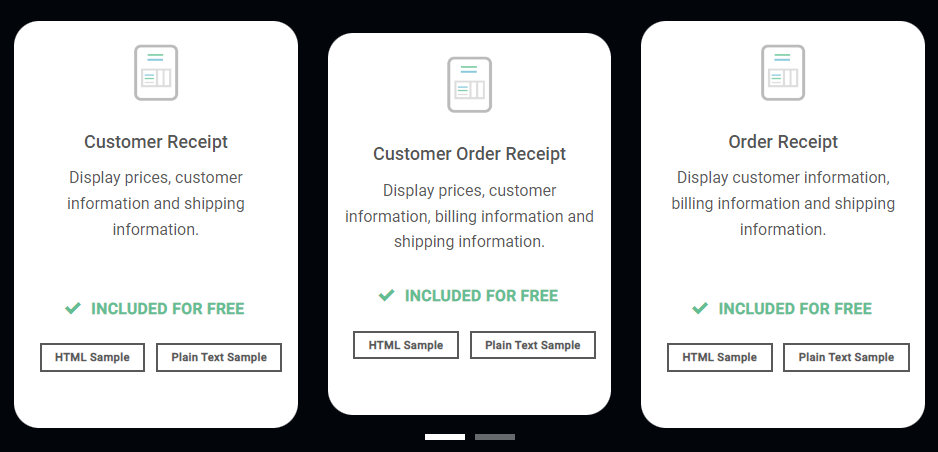 BizPrint offers various templates that have customizable fields in which you can add the required shipping information. The BizPrint developer team can also create custom templates if you have something else in mind that isn't available with the default templates. Whichever template you use, we advise label settings that include all vital information on shipping labels such as origin and destination address, tracking number, package weight, and barcode.
While you can input the necessary information in the fields provided with each template, you can go about adding barcodes in two ways:
Develop a custom print template. If you have a developer in your team or development knowledge yourself, this would be easy for you. You'll have full flexibility on design and layout. Use BizPrint's developer documentation and a sample print template as a starting point.
Add a WP action and hook to display the field in a specific location on the default print templates already provided in the plugin. For example, let's say you want to add the barcode after the shipping information, but before the footer. You'd use the After Shipping Details hook. Using get_meta and the WC_Order_Barcode, you can call the barcode data stored in the database and start displaying it on the receipt templates.
BizPrint also offers a more detailed guide on creating shipping labels for your business, which you can refer to for more information.
3. Print the shipping label
One of the reasons why BizPrint is such a great WooCommerce label printer plugin is that it saves time and effort on manual printing. You can enable auto printing of shipping labels and the designated printer(s) will generate them for your warehouse/store/fulfillment staff to take and append to packages. If you'd like to print shipping labels manually, you can do that as well, either individually or in bulk.

If you fulfill orders from multiple centers/warehouses, you can use BizPrint's dedicated mapping add-ons to print orders to specific locations depending on the WooCommerce product or category of product that has been ordered, which shipping options have been selected, or the delivery location. For example, you could print labels for T-shirts at one warehouse and use another fulfillment station for accessories. Or, you could print all FedEx orders at one warehouse and orders for other shipping services elsewhere.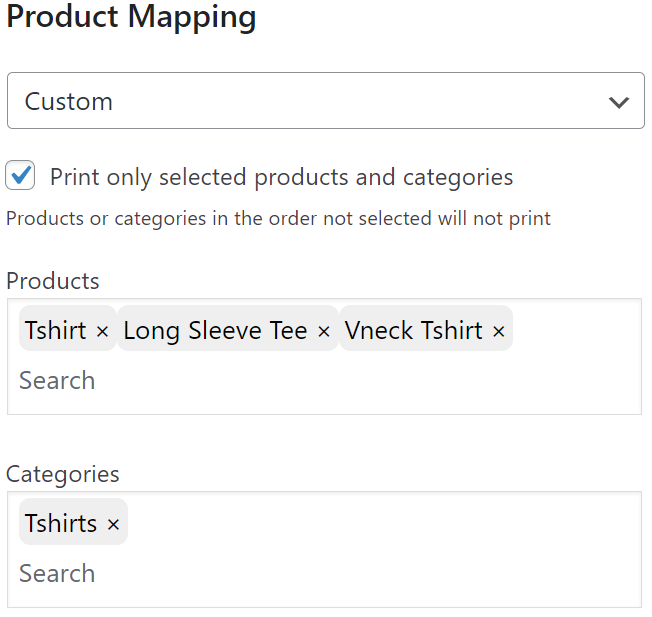 For larger companies with multiple fulfillment centers stocking the same products, you could even use the location mapping feature of BizPrint to print orders to the warehouse closest to the delivery address, helping to ensure a more favorable shipping rate and a faster delivery time for your customer. In this way, BizPrint can help to make your order fulfillment process more efficient, and can also keep shipping costs down.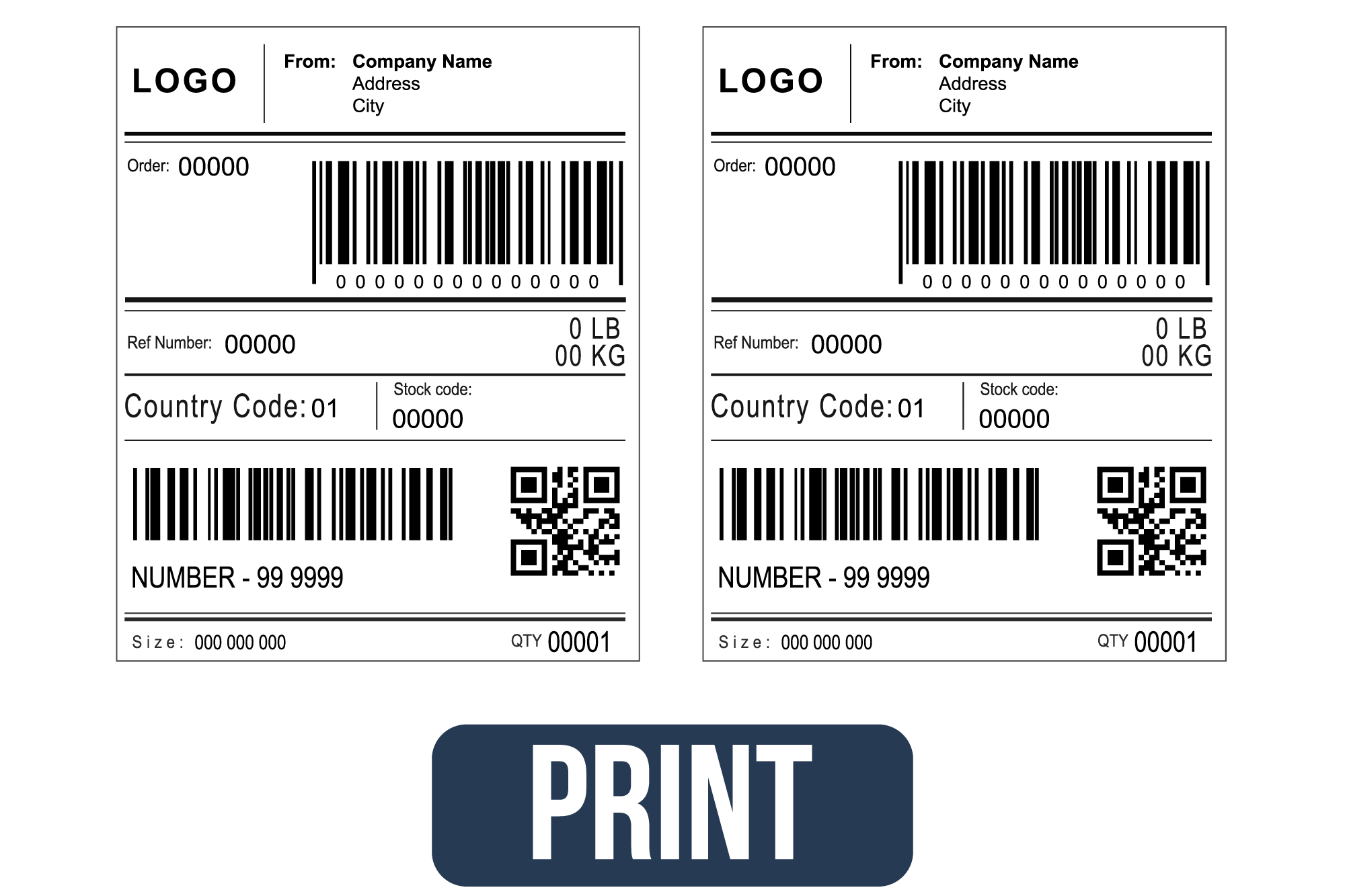 Optimize your fulfillment process with a WooCommerce label printer
Shipping labels are essential to logistics regardless of whether you sell online only or ship from your store or fulfillment center. They contain essential information required for timely and accurate deliveries. All shipping carriers require you to append shipping labels on packages for identification. Missing or wrong shipping labels can prevent orders from being delivered successfully. Many 3PL (third-party logistics) companies will not pick up packages that aren't pre-labeled.
You can create shipping labels easily and quickly using a WooCommerce label printer plugin. You even have the opportunity to customize your shipping labels to boost brand awareness and recognition. BizPrint is designed to provide these benefits. It's the best plugin for WooCommerce when it comes to printing shipping labels and other order fulfillment documents. Here's why you should give it a try:
Works with all printer models (use your existing hardware)
Offers custom templates to add all the information you need to your shipping labels
Includes functionality for adding barcodes for shipment identification
Auto-prints delivery labels as soon as an order is placed, saving you time and effort
Allows you to print invoices, receipts, pick lists, packing slips, delivery notes, and more
Make your order fulfillment more efficient – avoid queueing at the post office for shipping labels!
BizPrint has flexible pricing plans based on the number of prints required. Whether you're a new business or an established online store, you will find the pricing model works for you. So, what are you waiting for? Get started with BizPrint and explore how it can benefit your order fulfillment process today!