How often do you engage with your eCommerce customers? The eCommerce sector has grown over the years due to the changing consumer habits. Statistics show that eCommerce sales are expected to reach $6 trillion by 2024. As the sector grows, so does the number of retailers. To stand out from the competition, you need to learn how to keep your customers engaged.
Engagement is the first step in a sale. If you don't engage your consumers, they will shop with your competition. According to data by Statista; there were a total of 256 million digital buyers in the U.S in 2020 and the number is expected to increase to 291.2 million in 2025, a clear indication that consumers are increasingly switching to online shopping.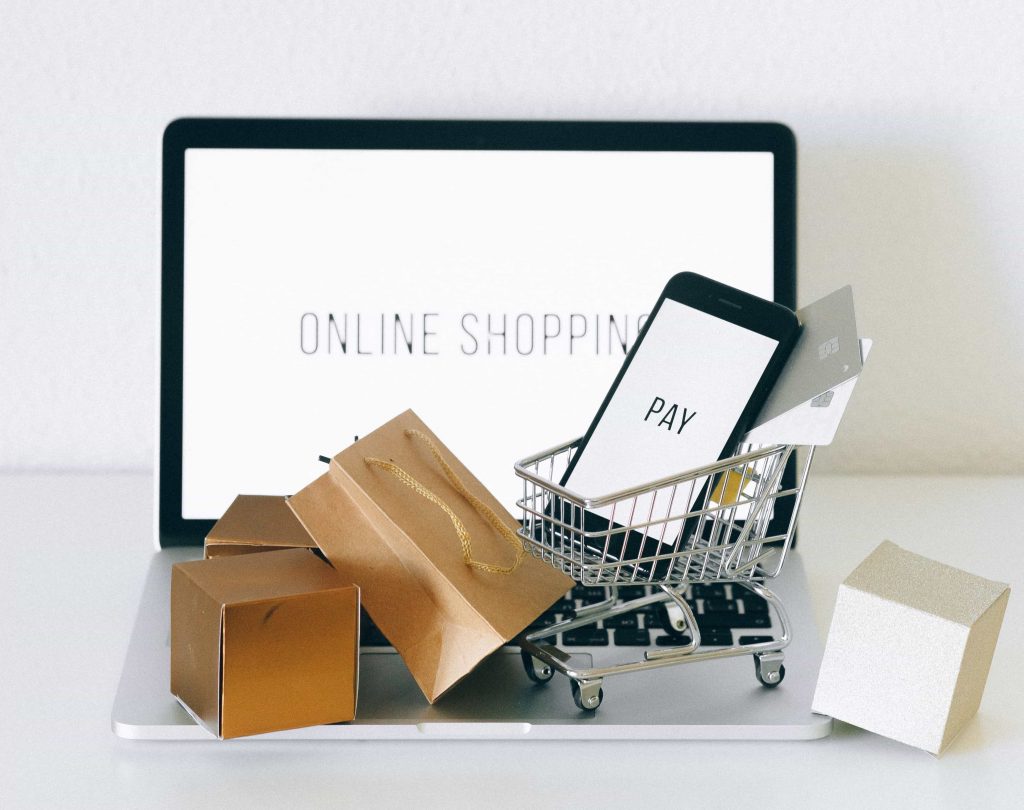 If you just started an eCommerce or already have one that needs improving, you'll need more than a good price and a better product. You need to evaluate the quality of your customer engagement practices. This article will look at the benefits of engaging customers, and the eCommerce solutions you can use to help you.
What are the benefits of engaging customers?
Creating a strong customer engagement system can benefit your eCommerce in several ways. Here are some of them.
Understand customer needs
When you engage your customers, you get direct feedback on what they want. They can let you know whether your services and products are meeting their needs. Once you have this information, you can effect changes and improve areas of weakness. As you tailor your next batch of products and services, you have details about what works best.
Increase customer retention
Approximately 65% of a company's business usually comes from existing customers. Therefore, you need to pay attention to them and keep them engaged. You can retain customers by offering discounts and regularly connecting with them to get feedback.
Build a loyal customer base
Customer engagement builds a relationship between the eCommerce and the client. The more time you spend interacting with the customer beyond the traditional purchases, the higher the trust levels. Loyal customers will be critical for repeat purchases and marketing your brand via word of mouth.
It might be cheaper to retain the existing customers than acquire new ones because they already know the brand. Therefore, engage your customers more often to keep them loyal to your eCommerce.
Free advertising
Happy customers become brand ambassadors for your eCommerce. When you engage the clients, they feel valued and are more likely to recommend your products to their friends and family members, increasing your sales.
Increased sales
When you retain customers that market your eCommerce, you'll see a change in your sales and revenue. If you are struggling to increase your sales, try and implement a customer engagement strategy for the best results.
Types of eCommerce solutions to keep your customers engaged
eCommerce solutions will enable your business to sell products online through websites or apps. Using these platforms, you can manage payments, orders and inventory to keep the business running smoothly.
To meet the rising demand for eCommerce, there are multiple eCommerce platforms available in the market today. Each of these solutions has their own set of features, pricing structure, pros and cons. Therefore, you need to take time to evaluate each of them before choosing one for your online business.
Here are the top eCommerce solutions that you can use for your business.
WooCommerce
WooCommerce is one of the most popular eCommerce platforms used by over 5 million websites worldwide. This platform enables anyone with WordPress to sell anything from digital files to physical products.
While it's free to download, it needs to be hosted if you want to enjoy benefits such as faster speeds, daily backups, 24/7 customer support, and 99.9% uptime. Web hosting ensures that your eCommerce site has the ideal configurations to reduce any problems.
You don't need to pay to set up and use WooCommerce. However, you have to pay for web hosting for as little as $3.95 per month and as high as $5,000. This simple guide web hosting explains everything you need to know to make hsoting your WooCommerce site approachable.
However, it also comes with some limitations including,
Since its a WordPress plugin, it relies on their platform
Coupons, discounts and abandoned carts need additional cost and management.
Ecommerce store owners are responsible for their individual PCI compliance.
Adobe Commerce (Magento)
Adobe Commerce is another eCommerce solution that you can use for your business. This tool offers real-time inventory control, marketing automation tools, SEO tools and multi-store functionality. Unlike WooCommerce which is a plugin on WordPress, Adobe Commerce needs developers and designers to maintain and support it.
It also has in-built integrations with Adobe software. The pricing starts at $22,000. Here are the limitations of this platform.
It has an extensive setup which makes it costly
Lacks automatic feature and version updates.
Shopify
This SaaS solution has advanced eCommerce features for businesses. Apart from being a platform to sell online, Shopify also includes eCommerce software and a comprehensive suite of business tools.
Shopify has limitations such as:
It does not allow scalability
It's designed for smaller catalogs
Shopify has limited customization for content and product pages.
How can you engage your customers on WooCommerce?
If you are using WooCommerce for your online business, here are some of the ways you can engage your customers.
Email marketing campaigns
Email marketing campaigns come in handy if you need to send personalized messages to your customers. You can tailor the emails on services like MailChimp based on the demographics or purchase history. After a purchase, it's always good to send a customer survey. Think about the types of survey questions you want to send your customers beforehand.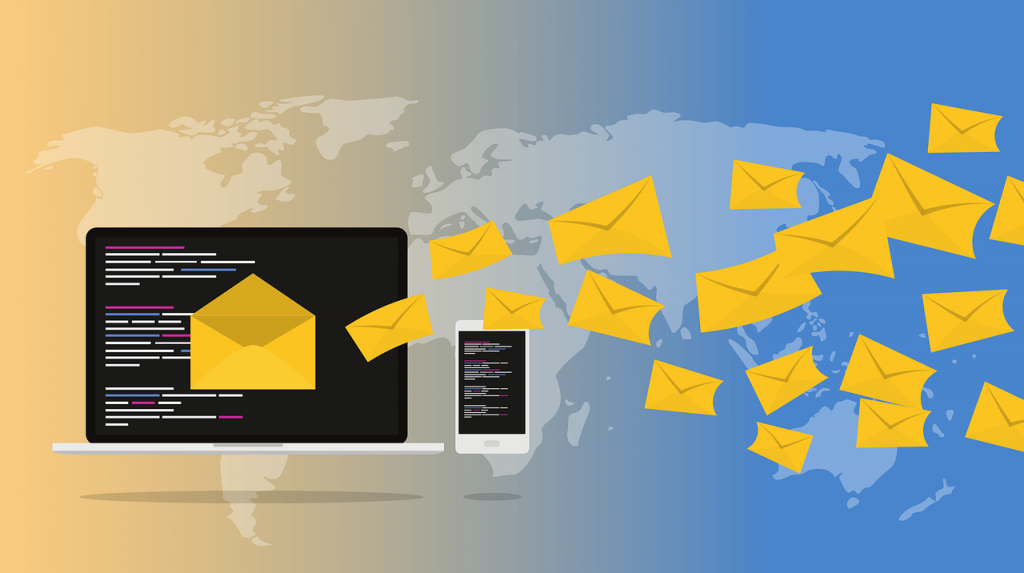 Live chatbots
Chatbots will help your eCommerce respond to customer queries instantly. You can use live chat or messaging apps like WhatsApp and Facebook Messenger for this purpose. These bots ensure that you don't have to manually respond to each customer.
Your customers will feel valued if they get feedback from your business within a short period of time. Chatbots will also ensure that you don't miss comments and feedback.
Add social media share buttons
To spread awareness about your WooCommerce, you can add share buttons on your website. This will allow your visitors to share information about your products on social media platforms like Twitter, Instagram or Facebook.
This strategy works for eCommerce stores because most customers visit the website first before social media pages. Additionally, you can share WooCommerce skip cart page links on social media to give customers a direct checkout. When customers click on these pages, they can checkout any item faster. This will lead to higher conversions.
How does BizPrint help keep my customers engaged?
WooCommerce does not come with a built-in function to print shipping labels, receipts, invoices, packing slips, pick lists, and more. However, with a plugin like BizPrint, you can get all these from WooCommerce. Here's how to use BizPrint to engage customers
Automatic receipt printing
This plugin enables automatic receipt printing from WooCommerce so that when a customer orders online, the order receipt gets printed instantly at the point-of-sale or wherever else they choose.
When you have this in place, it reduces time spent on order processing and packing time. Warehouse packers can also print packing lists which improves the delivery time to customers. This is essential because it reduces cart abandonment and boosts customer satisfaction levels. Your customers will stay loyal when they receive orders on time.
Customize receipts based on your needs
BizPrint allows customization. You can personalize receipts, add coupons and offer discounts using their customization options. This is ideal for retail stores and restaurants that have multiple stakeholders because it gives them access to different parts of the system based on their specific role.
Additionally, this is ideal for wholesale stores that need to search for products using the stock-keeping unit (SKU). However, it's not possible to search using the SKU with the default search option in WooCommerce. You'll need a plugin that allows you to search by SKU.
By adding this plugin to your WooCommerce site, you can easily find thousands of products. This is also vital if your WooCommerce has a large product catalog or if you sell products that have a lot of variations.
Use eCommerce solutions to engage customers
Customer engagement is quite important for your eCommerce. Constant communication helps you understand customer needs, increases customer retention rates, boosts customer loyalty, provides free advertising and increases sales.
Fortunately, there are different eCommerce solutions in the market like WooCommerce that you can use to keep your customers engaged. If you choose WooCommerce, you can use live chatbots, email marketing campaigns and social media to keep in touch with your customers.
Since WooCommerce does not have all the in-built functionalities to keep customers engaged, you can use plugins like BizPrint. BizPrint offers scalable pricing plans to suit eCommerce sites of all sizes. You can rely on it to print orders, shipping labels, packing lists and invoices.