Did you know you can automatically print invoices and new order receipts from your WooCommerce store? In this article, we're going to explain how to do exactly that.
WooCommerce is the most popular way to sell products and services online and in-person. It's free, easy to configure, and although statistics vary, almost four million eCommerce stores are fueled by WooCommerce. That figure represents 30% of the top one million eCommerce stores worldwide.
Sometimes it's necessary to print invoices. For example, B2B businesses may need to track orders placed with (or dispatched to) suppliers and clients. A construction company, for example, may need to print order confirmations or invoices ready for the recipient to sign upon arrival. 
If you're already a WooCommerce user, you'll know Woo doesn't come with in-built auto printing of orders or invoices. In this post, we'll show you how to automate the printing process using the top auto-printing plugins of 2022. We'll compare 4 popular plugins for printing invoices, and show you why BizPrint is our top pick.
What are invoices and receipts?
Invoices are the documents you send clients after they purchase something from you. They're a formalized record of business transactions made between two parties and can be both a record of sale and a way to request payment. Invoices typically detail the amount owed for a good or service and include taxes, shipping, and other relevant fees.
A receipt is similar to an invoice, however it's usually issued after payment is received. Invoices are extremely common for B2B (business selling to business) transactions, whereas receipts are more common for B2C (business selling to consumers).
Both receipts and invoices are used in B2B and B2C transactions and can be generated manually or automatically (using the right software).
The benefits of auto printing WooCommerce orders and invoices
Manually printing delivery notes, purchase orders, invoices, and other paperwork is time consuming and slow. Where the printing of those invoices creates a bottleneck on the order going out, you're slowing everything down.
This is why auto printing WooCommerce orders and invoices is essential for streamlining operations. You don't just save the time that was previously spent printing invoices manually, your entire workflow can move faster!
Automated invoices and receipts (complete with invoice numbering and order pages) also make managing invoices much more straightforward. Your clients and customers benefit from a better customer experience, too, as you eliminate the likelihood of human error.
All of this together goes a long way to reducing bottlenecks and ensuring you and your team are able to work at your full capacity. All thanks to printing invoices automatically!
What are the top print invoice WooCommerce plugins?
Now we've covered the perks of auto printing, let's take a deep dive into the best automated print invoice WooCommerce plugins: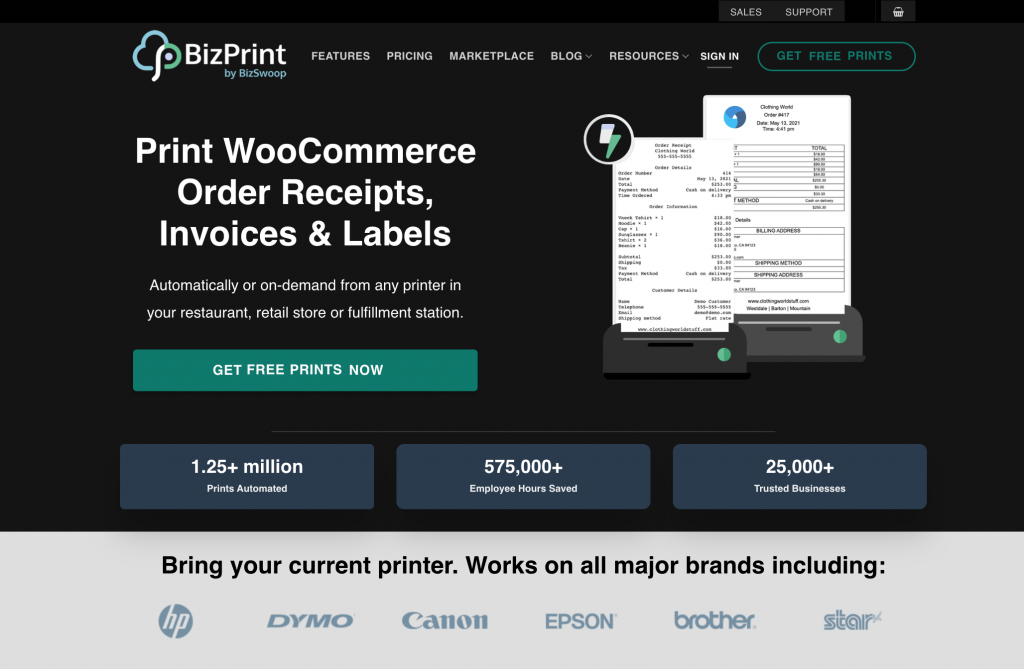 BizPrint is the perfect WordPress plugin for busy companies managing lots of orders and invoices in-store and online. For example, restaurateurs know that manual telephone orders congest their phone lines during peak time. Likewise, retailers and warehouses get slowed down requesting and managing orders. 
BizPrint solves these problems and frees up your time by automatically printing orders and invoices to anywhere you need, on your existing printer – your kitchen, warehouse, or fulfillment station.
BizPrint allows you to print to whichever location you want and is compatible with your existing printer (no need to buy expensive new equipment). For example, if you run a bar or restaurant, you may need to print orders and receipts in multiple locations. With BizPrint, that's possible. 
Plus, using BizPrint's templates (basic templates are included, or you can order custom templates), you can customize receipts, invoices, and other document types, including packing slips.
In addition, BizPrint offers several add-ons to further enhance your printing. The Product Mapping add-on allows you to send only specific order categories to specific printers. This is useful in scenarios where you don't have to print receipts but have to send select order details to a particular part of the fulfillment chain. 
There's also the Pickup Delivery Scheduler, which enables you to set defined delivery time slots. Customers can then choose a convenient delivery time. You can also set capacity levels for each delivery time slot to help ensure delivery teams can meet their deadlines. 
BizPrint pricing is built to be affordable across all business types and sizes with different requirements.
BizPrint's billing is based on the usage of the number of print jobs. Plans start from a low monthly fee and increase based on the number of prints and features you need. This lets you scale your business' printing as you grow or hit busy seasons.
For more information about BizPrint's flexible pricing packages, click here.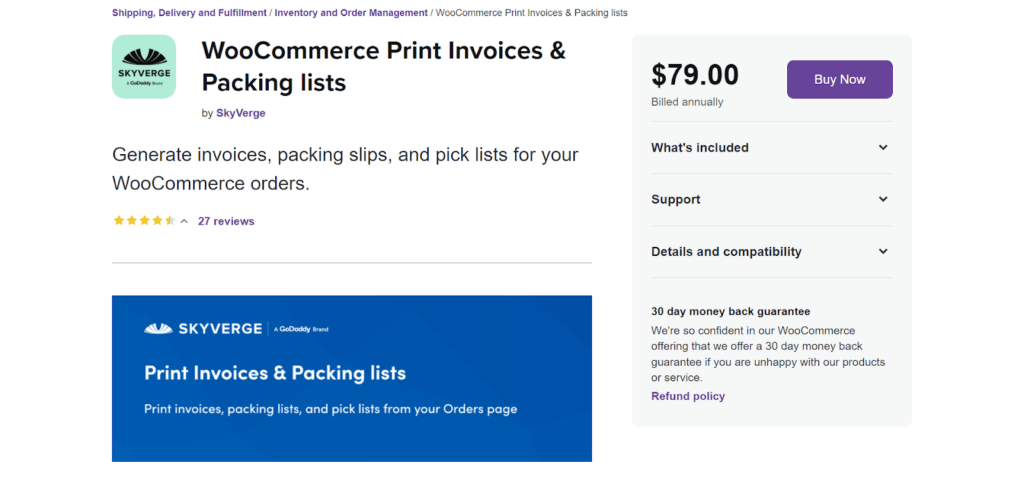 Brought to you by SkyVerge, a GoDaddy brand known for its email marketing software (now discontinued), this is another printing solution for invoices, packing lists, and pick lists.
This WordPress plugin lets you print documents straight from your Orders page in WooCommerce. Invoices must be printed manually with this plugin. It only requires two clicks to print, but they must be done manually. You can print individual orders, or a packing list containing all your orders.
WooCommerce Print Invoices & Packing Lists comes with a dashboard designed to help organize picklists by category, so you can see which orders have already been fulfilled. From here, you can also send invoices in bulk. Where invoices are concerned, you can customize order documents to ensure they only contain relevant information. There's also a live preview option so you can check font sizes, colors, and other aspects of your invoice's appearance. Customers can see their invoices when logged in to WooCommerce.
Unlike BizPrint, WooCommerce Print Invoices & Packing lists only offers manual printing: you can't set a trigger for orders to print automatically. If your orders are time-sensitive, need to be B2C focused on customer receipts, or are part of a wider production process, this may be a deal breaker.
This plugin is billed annually at a set price of $79, which gives you access to one year's worth of email and forum support.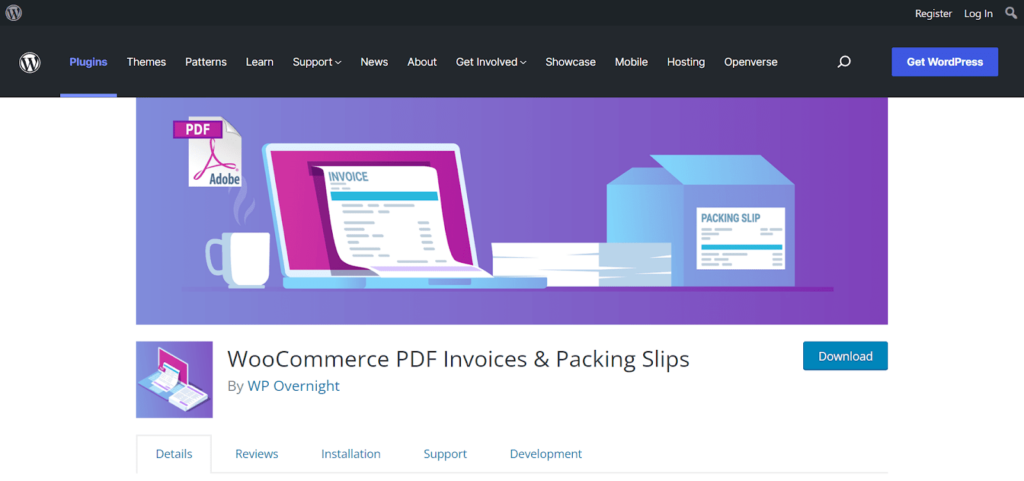 This plugin focuses on generating PDF invoices and packing slips for WooCommerce stores. It provides a basic template that you can customize with HTML/CSS to add your own style. You can then send these invoices as part of your order confirmation emails directly from your WooCommerce order admin.
You can set these invoices to go out automatically via email when a customer makes a purchase. You can print these invoices and packing slips manually with additional steps, but not automatically. Simply generating invoices won't fully meet the needs of restaurants, brick and mortar stores, or warehouses where invoices need to be instantly in-person.
The basic plan is free. However, it offers several paid extensions:
WooCommerce PDF Invoices & Packing Slips Premium Templates: This comes with two fully customizable templates (from $43.99).
WooCommerce PDF Invoices & Packing Slips Professional: This allows you to create and email proforma invoice credit notes and upload them to Dropbox (from $66.57).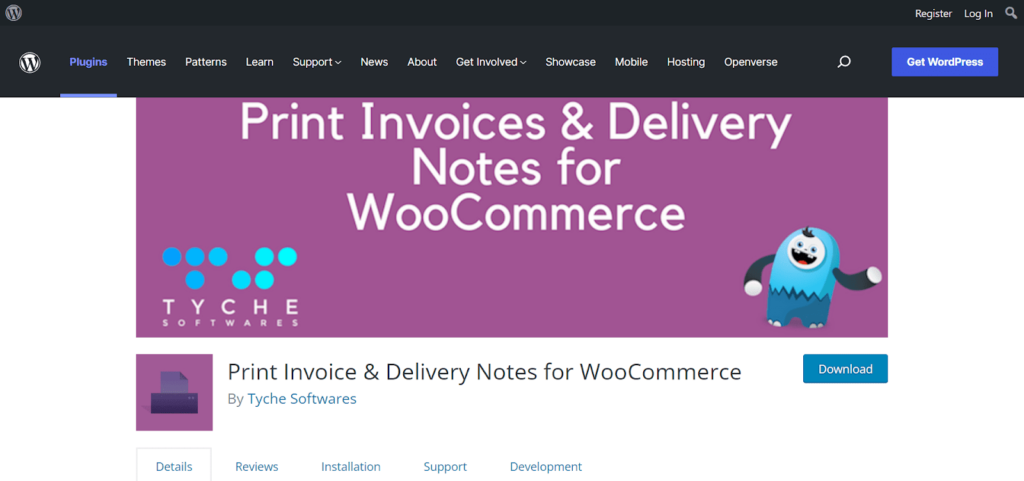 This free plugin makes managing invoices easy for you and your customers by adding a new side panel on the WooCommerce order page. From here, store managers can print invoices or delivery notes directly from the store Dashboard. A button also gets added to the order screen, allowing registered customers to print orders themselves.
The plugin comes with customizable templates for invoices and delivery notes. For example, you can add a company address, logo, and a message on your invoices to add that personal touch.
As with other print invoice WooCommerce plugins, this plugin facilitates manual invoice processing, but not automatic printing.
Which WooCommerce plugins can I use to organize my invoices?
These four plugins are great for creating your invoices and order slips. The efficiency gains come from pushing orders automatically into production with automatic invoice printing. BizPrint is your only option for this amongst the plugins here.
With BizPrint, you can automate order printing and configure orders to print at appropriate locations according to your specified delivery options and schedule. As a result, you'll significantly reduce how long it takes to process orders. BizPrint is known to cut order processing times by up to 5x for customers!
How do you auto print WooCommerce invoices using BizPrint?
You can see our quick start guide for the steps needed to get BizPrint running on your WooCommerce store. These are summarized here for your convenience:
Setup your BizPrint Cloud account. Once complete, you'll be guided to your BizPrint print station dashboard. From there, you can create a new station and add the printer(s) of your choice.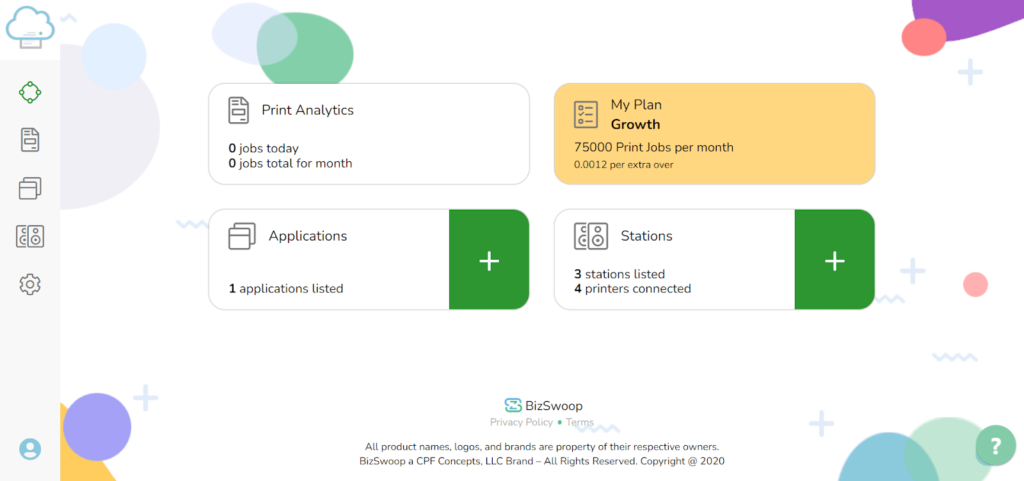 Next, connect WooCommerce to BizPrint: In the 'Applications' section of your Bizprint dashboard, you can enter your store URL. Now navigate to your online store and download the BizPrint plugin. Enter your BizPrint details, and you're ready to go.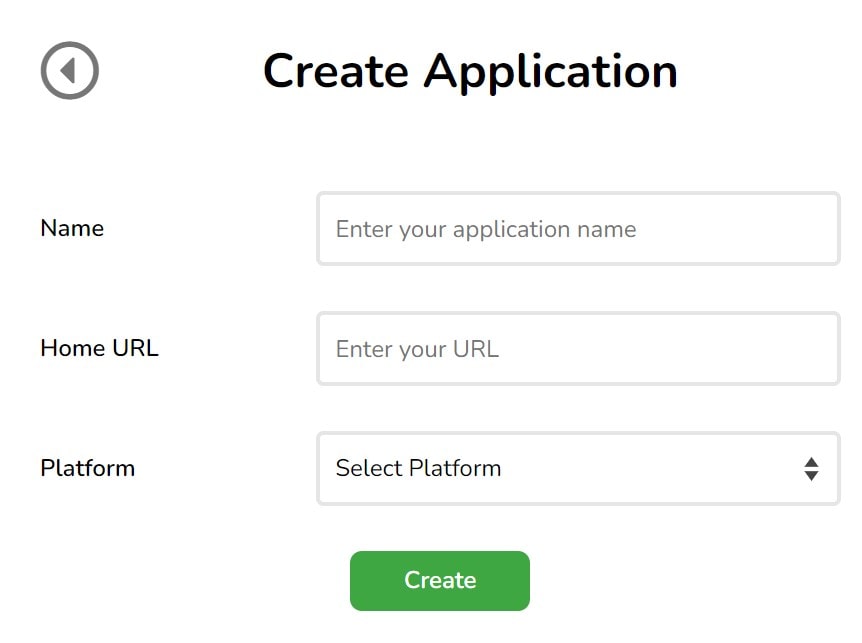 Last, configure your Print Manager: Now your WooCommerce store is connected to BizPrint, you can go into the print settings page of your WooCommerce dashboard. Select locations and add new options. You can then modify your invoice templates and launch automatic printing.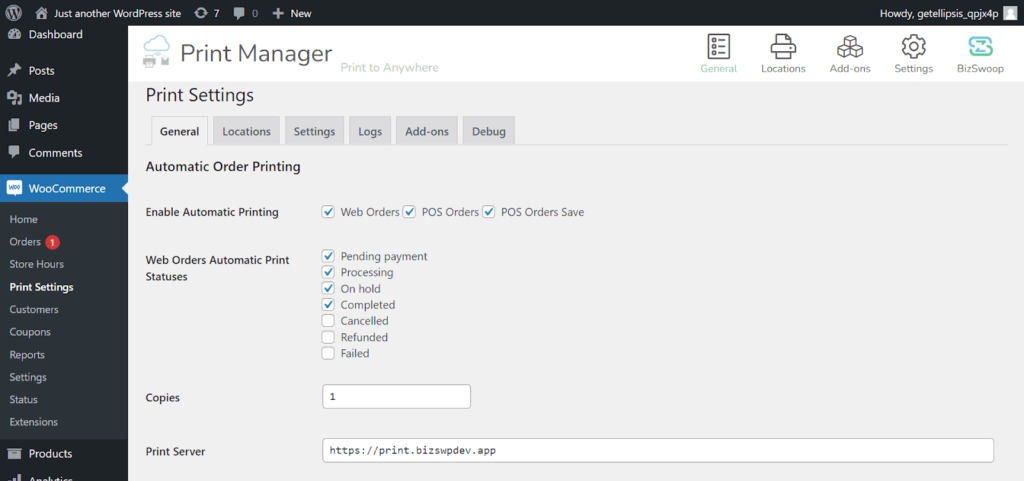 WooCommerce extensions to enhance your invoice printing experience
Automatically printing invoices is a great start, but complex workflows or order processes will need more functionality. BizPrint seamlessly integrates with sister plugins from the same company to enhance your invoice printing experience – for you and your customers.
Pickup Delivery Scheduler by BizSwoop (makers of BizPrint) lets you set time slots and define the number of orders you can take per time slot. Then, the plugin shows customers which time slots they can choose from. This enables you to take orders according to capacity while setting realistic customer expectations. As such, it's an excellent choice for restaurateurs and retailers alike looking to maximize their capacity and better manage their cash flow. 
When combined with BizPrint, this add-on lets you take orders and then immediately get to fulfilling them.
This add-on comes with a 7-day free trial. After that, you can choose between their two premium versions:
Basics: This comes with the store hours plugin (see below), time slot scheduler, email confirmation service, and unlimited pickup locations and shipping zones.
Pro: Here, you get everything in the Basics plan, plus you can create custom order statuses descriptions, and you get access to a customer dashboard from which you can manage order status.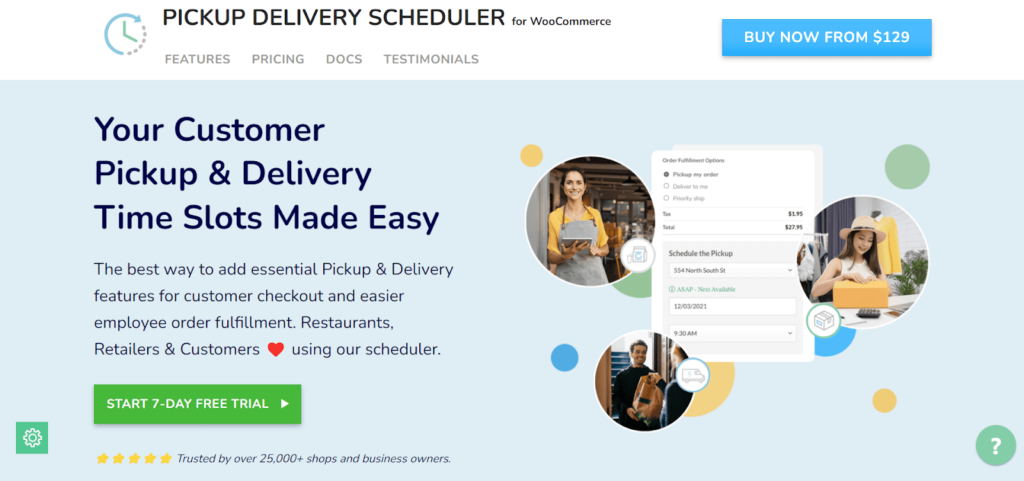 This plugin works brilliantly with the scheduler plugin discussed above. In addition, this app makes it easy to tell customers when you're open for business and control when your WooCommerce store takes orders. In essence, you can create the digital version of the "Now Open/Closed" sign you see in physical stores.
You can set and showcase your store's opening hours using widgets, custom branding, and a disabled checkout feature. You can also opt to use a customizable pop-up box that appears on your store to tell customers when you're ready to open.
For one site, you can opt for a seven-day free trial. After that, you can choose from:
Basics: Here, you get access to an automatic store calendar scheduler, custom holiday hours, customizable alert box for customers, and you can put a block on out-of-hours checkouts.
Pro: You get everything with the Basic plan plus advanced notification options. You can use your custom logo, branding, and shortcodes to display opening hours on other pages and posts.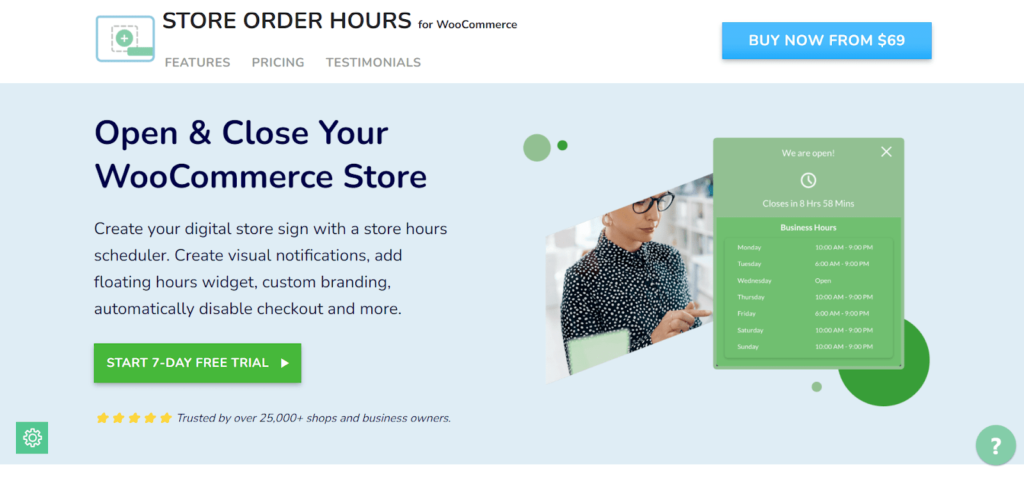 Are You Ready to Start Auto Printing Your Invoices?
Automatically printing invoices and receipts frees up time to focus on what really matters for your business. BizPrint is the only solution offering the automatic invoice printing that unlocks amazing efficiencies in businesses. Here's one BizPrint customer:
"BizPrint lets us cut our order processing time 5x. We're using BizPrint to automatically print receipts and packing slips to our warehouse. That let's us immediately start fulfilling them.
BizPrint has been game-changing for us, and anyone selling physical products using WooCommerce in-store or brick-and-mortar should use it."
That customer is in the construction business, but restaurants, retailers, and WooCommerce stores of all sizes love the easy integration with WooCommerce and that there's no need for dedicated equipment or coding knowledge (PHP, HTML, CSS, etc.).
Visit BizPrint today to discover how we've helped companies like yours take control of their business transactions and logistics. Get started today!